Welcome
This the new web site of banboy - plumbing contractors - Our site is currently under construction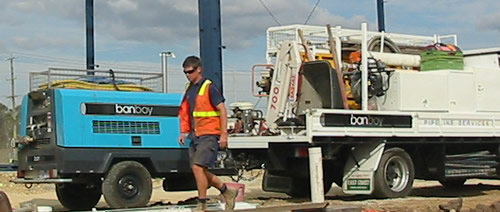 Our Company
Banboy is a well established professional and successful company involved in contracting and service work. The company was started by Guy Bancroft and Bruce Boyd in 1991, both having previously run successful independent plumbing businesses for a number of years. Both Guy and Bruce continue as working Directors of the Company.
Banboy has built up a reputation for providing local people, businesses and industries with high class professional workmanship utilizing quality materials. Banboy also ensures that staff undergo continual improvement and training programs in order to keep with the continually changing times. Banboy is based in Rosebud and operates from our factory based registered office with encompassing showroom and boardroom in the Rosebud Industrial Estate.
Banboy provides the complete plumbing service both above and below ground. All works are carried out to Australian Standards AS3500 and AS5601 and where applicable are accompanied by a Certificate of Compliance. Banboy also encompasses a policy of continuous staff training programs at all levels and currently employ a staff of 6.
Banboy is audited annually by International Standards Certifications pty. ltd. for certification to Civil Contractors Federation Integrated Management System. Certification under the CCF National Qualification incorporates Environmental, Occupational Health and Safety and Quality Management systems.